While we encourage you to contact us for your unemployment needs, there are a few things we are unable to help with.
Technical errors with the unemployment website
Processing issues with your paperwork
Long wait time in receiving your benefits
Unable to get someone on the phone who can assist you
Please call us if you have received a denial letter from the unemployment office and may want to appeal the decision.
When you lose your job, the shame associated with being fired can often stop you from examining the reason for your dismissal in the first place. Although sexual harassment and racial discrimination are widely recognized as the basis for many wrongful termination cases, there are other unlawful forms of discrimination that may motivate an employer's behavior as well. While Colorado is an "at-will" employment state, the law still prohibits firing someone based upon protected categories, including
Race
Religion
Gender
National origin
Disability
Marital status
Pregnancy
Sexual orientation
Transgender status
A wrongful termination suit can also arise from retaliation for reporting illegal or unethical activity, whistleblowing, taking FMLA leave, filing a worker's compensation claim, or refusing to break the law. These surprising examples of recent wrongful termination cases are great illustrations of what this can look like in real life.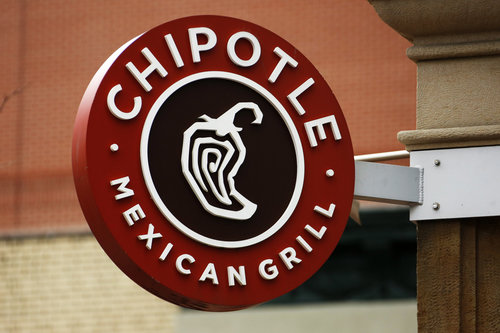 Ortiz v. Chipotle: Workers' Comp, FMLA and Workplace Discrimination
In 2018, a California Superior Court awarded a former Chipotle manager approximately $8 million in a wrongful termination lawsuit that, on its face, appeared to revolve around the theft of $636.
In the case, Chipotle claimed that it fired Jeannette Ortiz because she stole $636 from the local restaurant she managed. During the trial, Chipotle asserted that it had video of the theft, but someone filmed over the footage before the trial. The company also claimed that it threw away all messages, notes, and memos concerning the former manager's firing. Ms. Ortiz denied stealing any money and argued that the Chipotle really fired her because of her previous workers' compensation claims and pregnancies.
Ultimately the California court sided with Ms. Ortiz. Under federal law, employees have a right to file for workers' compensation benefits for on-the-job injuries and, if eligible, to take time off for pregnancies under the Family Medical Leave Act. It is unlawful for an employer to fire a worker in retaliation for exercising their rights under these laws.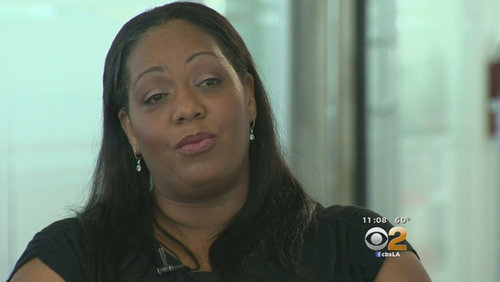 EEOC v. Home Depot: Gender Discrimination
Another of the Colorado wrongful termination cases involves alleged discrimination from Home Depot, the world's largest home improvement specialty retailer. An employee of the Evergreen, Colorado store filed gender discrimination charges against the company in 2004. Home Depot settled the charges with the EEOC the same year. Home Depot later fired her, and she filed a complaint with the EEOC, believing Home Depot terminated her because of her earlier gender discrimination suit. The EEOC sued Home Depot once again for wrongful discharge and retaliation. Home Depot settled the case, paying $84,570 to its ex-employee.
Siani & Law v. University of Colorado: Retaliation
While working for the University of Colorado, Richard Siani and Michael Law discovered that the university wasn't properly disposing of its hazardous waste. The employees reported the violation, and soon after, the university fired them. Believing the university fired them in retaliation, Siana and Law sued the University of Colorado. The jury agreed with the ex-employees, awarding them $600,000 at trial.
EEOC v. Radio Shack: Age Discrimination
Employee David Nelson had worked for Radio Shack in Denver for 25 years with an exemplary record until 2007, the year he turned 55. That year, he gained a new supervisor who almost immediately cited him with two performance improvement plans, alleging unsatisfactory job performance. Nelson complained to human resources, believing that the supervisor's complaints were related to his age. Radio Shack fired Nelson within five days of his complaint, even though his "performance improvement plans" called for a reevaluation of his job performance at a later date.
Suspecting retaliation and age discrimination, the EEOC sued Radio Shack. The EEOC took the case to trial and won, with a jury awarding Nelson $187,000 in back pay on his retaliation claim.
In another recent California case, Kourtney Liggins sued the Archdiocese of Los Angeles for wrongful termination related to her pregnancy. In 2013, the Archdiocese of Los Angeles did not renew Ms. Liggins' teaching contract claiming that she was regularly late for work and answered phone calls during class.
Ms. Liggins alleged that the Archdiocese's real reason for letting her go was because she was unwed and pregnant. Ms. Liggins claimed that a priest at the school told her that her pregnancy would "morally corrupt" students, and she was let go a few months later.
Once again, the court found in favor of the employee. The Pregnancy Discrimination Act forbids discrimination based on pregnancy when it comes to any aspect of employment. Therefore the Archdiocese acted illegally when it fired Ms. Liggins for being unwed and pregnant.
EEOC v. Honeybaked Ham: Sexual Harassment
In this case, the U.S. Equal Opportunity Commission (EEOC) sued Honeybaked Ham for its "ham-handed" behavior. The agency took Honeybaked Ham to court for alleged sexual harassment and wrongful termination after complaints about a Colorado regional manager, James Jackman, touching female coworkers and making sexual comments to them. One of the victims, Wendy Cabrera, a supervisor at the company, complained about Jackman's behavior to her superiors. In response, they fired her. Cabrera complained to the EEOC, who sued the company.
While Honeybaked Ham denied any wrongdoing, they entered into a consent decree with the EEOC. The company also paid $370,000 in damages to Cabrera and Jackman's other victims.
Velasquez v. City of Colorado Springs: Age Discrimination and Gender Discrimination
Terry Velasquez was once the finance director for the City of Colorado Springs. In her capacity as finance director, she reported mishandling of money by city officials. The city of Colorado Springs investigated her claims but found them to be baseless. The mayor of Colorado Springs then fired Velasquez in 2011. So she sued the city for age discrimination, gender discrimination, and wrongful termination. The city later settled the case, paying Velasquez $250,000.
Hoyt v. Target Stores: Retaliation
Susan Hoyt worked for Target in Colorado for more than 13 years in a clerical capacity. During her employment, she received excellent performance reviews until a new supervisor began downgrading her. The dispute leading to the lawsuit arose from a claim for travel time that the supervisor denied Hoyt, allegedly violating store policies. She then filed a claim under the Colorado Wage Claim Act after the store fired her, alleging that she had falsified her timecards to include the denied travel time. A jury agreed with Hoyt that her employer had directed her to perform an illegal act, awarding her $200,000 in compensatory damages and $35,000 in punitive damages for the wrongful discharge in violation of public policy.
Sample v. City of Sheridan: Age Discrimination and Retaliation
This case involved age discrimination and retaliation. Ray Sample was the Sherriff of the city of Sheridan, Colorado, from 1996 to 2008. He then retired from law enforcement and became the city's Economic Development Director and the Executive Director for the Sheridan Urban Renewal Authority (SRA). In 2009, the interim City Manager, Arthur Kieger, interviewed Sample and the Fire Chief about alleged "problems" with the city's fire and police pension funds.
A few days later, Sample sent a letter to the mayor alleging that the city's request for "administrative costs of 25% of salary and benefits for administrative staff was fraudulent, bordered on official misconduct, and unethical."
The city manager then informed Sample they would hire an outside investigator to look into the history of the pension funds. Sample's attorney then sent a letter to the city alleging that Kieger "had engaged in a variety of improper actions including but not limited to interfering with fiduciary obligations, age discrimination, and retaliation for whistle blowing." After this, the city manager hired an outside law firm to investigate the pension funds, which revealed that Kieger's claims of impropriety were baseless.
Despite this, the city manager put Sample on administrative leave. After a pre-disciplinary hearing conducted by Kieger, he fired Sample, citing violations of rules and ethics related to the police pension fund.
Sample brought suit against the city alleging age discrimination and retaliation, among other legal issues. While the city fought the lawsuit, even bringing an appeal of the court's denial of the city's request for summary judgment, they eventually settled with Sample. After that, however, the citizens of Sheridan were so incensed over Sample's firing that they launched a recall petition and election, recalling Mayor Egan and city council members Vicky Johnson and Aileen Marple.
The new city council reinstated Sample and approved a settlement payment of $33,588 in lost wages and $5,000 in compensatory damages.
Hire an Experienced Colorado Employment Lawyer
Are you wondering whether you were illegally let go from your job? Livelihood Law is here to help. Contact us today so that we can assist you in figuring out your next steps.