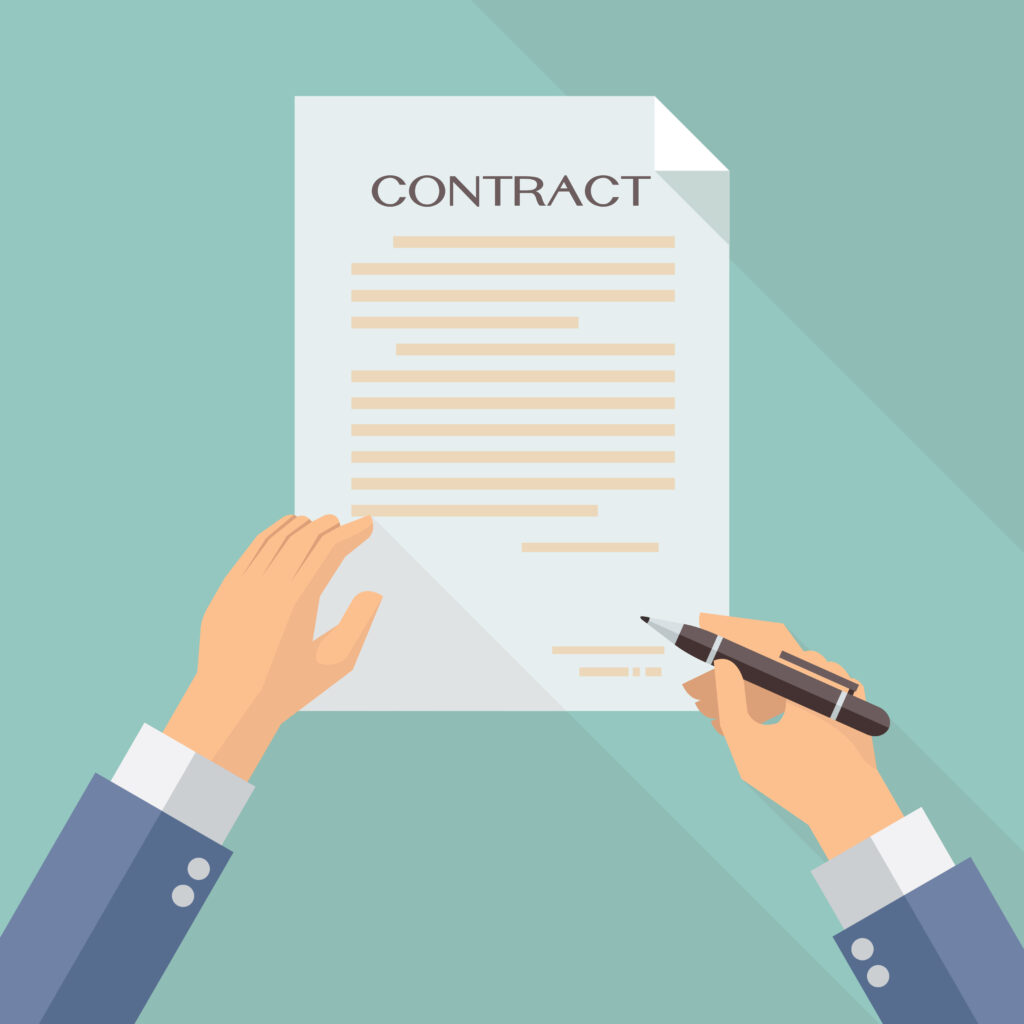 When you start a new job, there's so much paperwork to fill out. It can be easy to sign everything and move on. But you might want to pay attention to any employment contracts you sign so that you won't get burned when you move on to your next job. Many employment contracts now contain non-compete clauses, and it's a good idea to know what this clause means and how it can affect you from the beginning.
Noncompete Clause
The purpose of a non-compete clause is generally to keep employees from starting a competing business or going to work for a competitor, taking a business's confidential information, methods, or contacts with them. Non-compete clauses discourage competition, and Colorado courts won't enforce them unless they meet specific requirements. See C.R.S. § 8-2-113(2).
In the employment context, courts will only enforce Colorado non-compete agreements if they are part of:
Agreements protecting a business's trade secrets; or
Contracts applying to a company's executive, management, and professional staff.
Limited in duration (time), geographical location (scope) and narrowly tailored to the specific industry of the employer.
Even if a non-compete clause falls into one of these categories, the provision must also be reasonable in scope and duration, which is determined on a case by case basis.
Protecting a Business's Trade Secrets
Colorado courts will enforce a non-compete clause in an employment contract intended to protect a business's trade secrets. Trade secrets include things like sales contacts, manufacturing processes, or confidential business methods. In the employment context, however, Colorado courts will narrowly interpret a non-compete clause. See Saturn Systems, Inc. v. Militaire, 252 P.3d 516 (Colo. App. 2011). The non-compete agreement must be reasonable in time and scope, and be necessary to protect the trade secrets from disclosure.  We have seen many cases where the language used for a non-compete is considered unreasonable by legal standards.  It is important to consult with an experienced employment attorney to determine if the non-compete is enforceable or not.
Executive, Management, and Professional Staff
In the context of an employment contract, Colorado courts may also enforce a non-compete clause for executive, management, or professional staff. Of course, the agreement must be reasonable concerning time and scope, which courts determine considering the particular facts at hand. There is no clearly definedstandard for what is "reasonable" for every employee. In general, however, Colorado courts insist that to enforce such an agreement, the employee must act in a supervisory capacity and have significant responsibility for the business. See, e.g., DISH Network Corp. v. Altomari, 224 P.3d 362 (Colo. App. 2009).
Breach of Contract
If you leave a company after having signed an employment contract with a non-compete agreement, and your former employer believes that you are violating the non-compete agreement, your former employer may sue for damages for breach of contract. While Colorado courts may determine that the non-compete clause in your contract was unreasonable, litigation can be expensive and frightening. Therefore, if you signed a non-compete agreement and are concerned that you may violate the agreement by moving to a new company, consult an experienced employment law attorney right away.
At Livelihood Law we can help advise you on the enforceability of any prior agreement you signed and help you determine your next steps. Please contact us for a consultation.