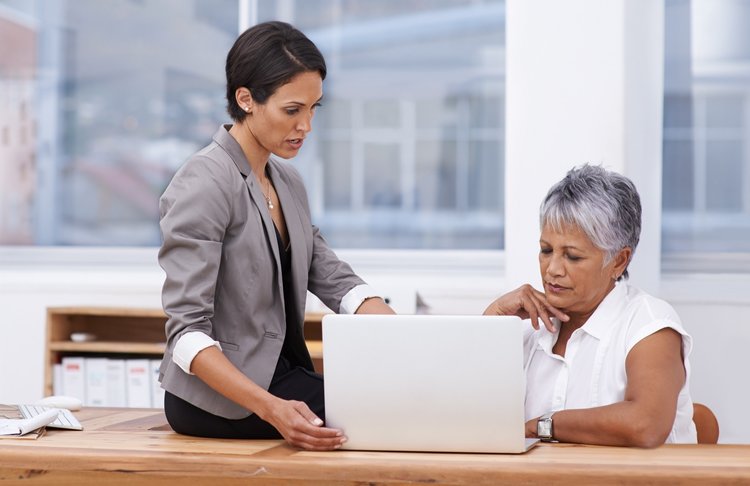 This year marks the 50th anniversary of the Age Discrimination in Employment Act ("ADEA"). Signed into law on December 15, 1967, the ADEA makes it illegal for employers to discriminate against workers aged 40 years old and up. Although the ADEA has been in place for 50 years, a recent AARP study found that the unfair treatment of mature workers is still commonplace. Of the adults that were polled, 61% reported experiencing or witnessing some form of age discrimination in the workplace.
Given these statistics, it is essential that mature workers know their rights. So here are 5 important facts you should know about age discrimination.
1. The ADEA applies to covered entities, but Colorado law covers every employer.
The ADEA prohibits age discrimination against workers who are 40 years old or older. However, this prohibition only applies to covered employers. An employer is a covered entity if it is a public institution or a private company with more than 20 employees who work for at least twenty calendar weeks (in this year or last). By contrast, Colorado's anti-age discrimination law (the Colorado Anti-Discrimination Act, or "CADA") applies to all employers in the state regardless of size.
2. The ADEA prohibits age discrimination at any stage of employment.
Age discrimination occurs when an employer predicates an adverse employment action a worker's age or when an employment practice adversely impacts a mature worker. It is illegal for employers to engage those types discriminatory practices at any stage of employment including hiring, firing, promotions and retirement.
3. Age requirements in job posting are illegal.
The ADEA prohibits the use of age limits in job advertisements as well. So phrases like seeking a candidate 35 years old or younger are illegal.
Some employers attempt to get around this prohibition by specifying experience requirements in their postings such as recent college graduate with 2 years wanted. However, there are current court cases challenging the validity of experience requirements as violations of the ADEA too.
4. In rare instances, occupational age limits are legal.
Federal law allows limited exceptions to the prohibition on age limits in job advertisements. A job notice may specify an age limit only when age is shown to be a "bona fide occupational qualification" reasonably necessary for normal business operations. This exception is rare and only applies to a few types of positions.
5. To prove age discrimination, a worker's age must be the "but for" cause.
To win an age discrimination claim in court, an employee must show that his age was the "but for" cause of his employer's adverse employment action. A "but for" cause doesn't mean that age discrimination was the only reason for the employer's action as there can be more than one. However, the "but for" standard requires that a worker show that age was the reason that made a difference when it came to the employer's actions against him, i.e. the worker wouldn't have been fired but for their age.
Recently, Livelihood Law successfully prevailed on this very issue for one of our well-deserving clients. The employer claimed that it terminated our client because of his unsatisfactory performance. However, we were able to demonstrate that the employer's "unsatisfactory performance" claim was just an excuse that the employer was using to justify its actions and that age discrimination was the real reason for our client's termination. Read more about that case here.
If you have questions about age discrimination and your employer's actions, Livelihood Law is here to help. Our experienced employment attorneys are happy to talk with you about your concerns. Contact us here today.