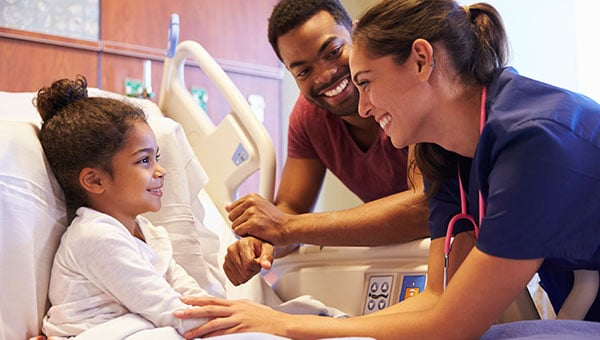 The United States is one of two countries around the world that does not provide paid leave for new mothers (The other country being Papua New Guinea). Since the U.S. does not mandate maternity-related paid leave, new mothers often worry that they'll lose their jobs, if they take time off work to deliver and care for their newborns. Other employees face similar concerns, when taking leave for their own medical needs or to care for ailing family members. But for these employees, there are some legal protections in place—including the Family Medical Leave Act ("FMLA"). However, many workers still do not know how FMLA can assist them. So let's review some basics about the law and your rights.
What is FMLA?
Enacted in 1993, the Family Medical Leave Act is a federal law that allows certain public and private sector employees to take reasonable unpaid leave without the fear of losing their jobs. Under the law, an employer must continue to provide a worker with employee benefits during their leave period, and the employer must give the employee back their job (or an equivalent position and pay) upon their return to work.
Which Employers Have To Follow The FMLA?
It is important to note that FMLA does not apply to all employers. To be considered covered under the law, the employer must fall into one of the following categories:
A privately held company that has had 50 or more than employees for at least 20 workweeks in the preceding calendar year
A public government agency (regardless of size)
A public elementary or secondary school (regardless of the number of employees)
Who Is Eligible?
With a few exceptions, an employee is generally eligible for FMLA benefits if all of the below apply. The employee must…
Work for a covered employer

Work in a location where the employer has at least 50 employees within a 75-mile radius.
Have worked for this employer for at least 12 months
Have worked at least 1,250 hours in the preceding 12-month period
What Situations Qualify For FMLA Leave?
The law requires that employers grant an employee FMLA leave for specified reasons:
The addition of a child through birth, adoption or foster care;
The serious health condition of a parent, child, spouse, registered domestic partnership or self;
The active duty leave of a child, spouse or parent who is a member of the Armed Forces; or
Caretaking for a service member with a serious injury or illness, when the service member is a spouse, child, parent or next of kin.
How Much Time Does FMLA Cover?
Federal FMLA law guarantees eligible employees up to 12 workweeks of unpaid leave during any 12-month period. Workers can take FMLA leave all at once, or intermittently, depending on the circumstances.
To care for military service members with serious injuries or illness, FMLA allows for up to 26 workweeks of leave and up to 90 days of leave after the termination of active duty status.
What If You Have Questions?
If you are unsure if you're entitled to FMLA protection at your job, or if you've lost a job, potentially in violation of FMLA, Livelihood Law is here to help. Contact us today, so we can assist you in evaluating your options.