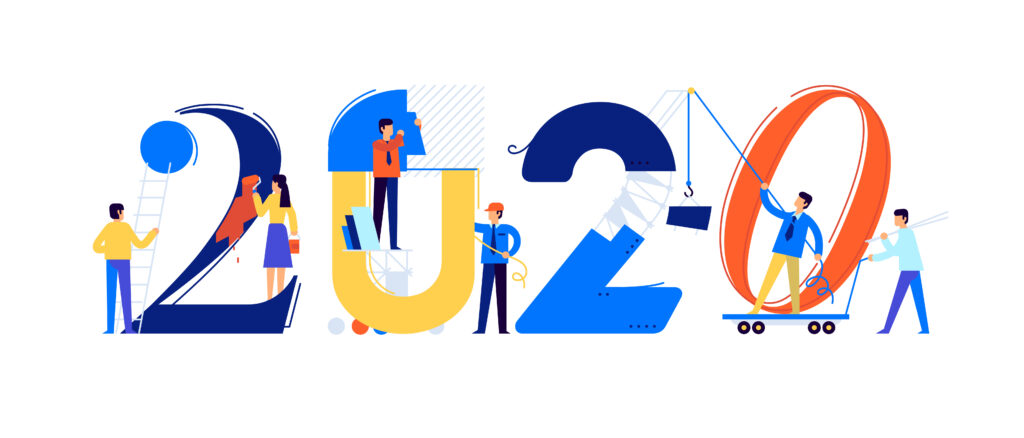 While 2020 has been a challenging year for most people, we're happy to report that 2020 was a good year for employment law changes in Colorado. Between the new state equal pay law going into effect in 2021, Supreme Court wins for LGBTQ rights, and passage of the FAMLI, the state of the law is looking up for Colorado workers. Here's what's happened:
Colorado Equal Pay
In November of 2020, the Colorado Department of Labor and Employment adopted final regulations to implement the new Colorado Equal Pay for Equal Work Act. The law supplements the Colorado Anti-Discrimination Act, expressly preventing employers from discriminating in hiring, promoting, or paying employees based on sex or gender identity. The new law goes into effect on January 1, 2021.  You can read more about this new law on our blog post Closing the Gap On Pay Inequity – Colorado's New Equal Pay for Equal Work Law.
Paid Family and Medical Leave
In November, Colorado voters passed the Paid Family and Medical Leave (FAMLI) into law. FAMLI will offer paid family and medical leave to more than 2.6 million Colorado workers and their families. Our own Rachel Ellis, the managing partner of the Livelihood Law Firm, was involved in getting this important legislation passed as a board member of the Plaintiff Employment Lawyers Association.
Wins for LGBTQ Rights
In June of this year, the U.S. Supreme Court ruled that Title VII of the Civil Rights Act of 1964, which prohibits sex-based discrimination in employment, also applies to sexual orientation and gender identity. In the 6 to 3 ruling, Justice Neil Gorsuch wrote, "An employer who fires an individual merely for being gay or transgender defies the law." This case was the first major Supreme Court on transgender issues in the workplace. Before the ruling, it was legal to fire workers for being gay, bisexual, or transgender in more than half the states.
Winning Employment Law Cases
In 2020 many employees successfully held discriminating employers accountable. In August of 2020, the U.S. Equal Employment Opportunity Commission announced that a San Jose-based electrical contractor at the Apple Park construction project would pay $1.25 million to eight African American former employees. The settlement stems from a racial harassment lawsuit resulting from racial epithets, threats, and a noose found in toilets and other locations on the job site.
The company, Air Systems Inc., will also make changes to company policies, train all employees, including supervisors and forepersons, on reporting and preventing racial harassment. The company will also work with subcontractors and suppliers to incorporate monitoring, preventing, and reporting racial harassment into its contracts.
Similarly, in November of 2020, the EEOC announced that Tacoma, Washington-based security company, Oatridge Security Group, Inc., will pay $375,000 to settle a pregnancy discrimination and retaliation suit. In the Oatridge case, the company fired an employee after she announced her pregnancy, with a manager claiming that security work "was not proper" for a pregnant woman. When she filed a complaint with the EEOC, the manager told her she would never work at Oatridge again.
The settlement, which came after the EEOC filed suit and the former security officer intervened in a federal lawsuit, will provide her with $375,000 in compensatory damages and back pay. As part of the consent decree, Oatridge must also implement policies, procedures, and training to ensure a discrimination-free workplace. The company must also train all employees and begin tracking and reporting all discrimination and retaliation complaints to the EEOC.
Livelihood Law also had a significant win in 2020 that will benefit every government employee in Colorado.  In October, Associate Attorney Euell Thomas argued a case of first impression in front of the Colorado Supreme Court regarding the interplay between CADA and the CGIA, each of which serves substantial public policy objectives.  We felt strongly about this case because we believe that equal rights and protections from discrimination should apply to everyone equally, even if you work for the state government.  At the end of December, we received the order affirming our position: governmental entities are not immune from CADA claims under the CGIA. This is huge for government employees in Colorado because they are now entitled to the same categories of damages as employees in the private sector.
What's to Come in 2021?
In the end, 2020 has been a significant year for employment law and better protections for employees.. There's more to come as well. In 2021, the EEOC will publish a proposed update to its Compliance Manual section on religious discrimination. We'll be sure to keep you updated on any changes to come.